The intention of our hotel is to entertain our guests with high level cultural events that are always in relation with local people and culture. In fact, the name of the hotel comes from "Gabbiano Azzurro" (winner of the Viareggio price in 1967) of the author Raffaello Brignetti who lived for a long time in Marciana Marina.
The cultural activities of the hotel Gabbiano Azzurro Due started in 1998 in collaboration with the municipality of Marciana Marina and thanks to the work of the Doc. Pasero.
Past year events
A chance to meet the literary couple of critics and writers
Emerico and Noemi Giachery
. With the participation of writer Loris Jacopo Bononi and journalist Gaspare Barbiellini Amidei. Coordinated by the sorely missed Marilena Poletti Pasero.
Followed by 'Acoustic Jam' concert by Sabina Manetti.
Inauguration of the exhibition, in honour of the two writers, of the latest works by painter
Giancarlo Castelvecchi
.
Presentation of the book "Il cacciadiavoli e altro mare" of the historian and writer
Gianfranco Vanagolli
, winner of the special Raffaello Brignetti price for writers from the Elba island.
With the participation at the evening of the author, Gaspare Barbiellini Amidei, Manrico Murzi, Rodolfo Doni, Alessandra Fagioli, Gianfranco Castelvecchi, Emerico Giachery and Noemi Paolini Giachery who wrote the introduction to the book.
Exposition of the painter from Elba
Gianfranco Castelvecchi
.
Celebration of the poet, writer and translator
Manrico Murzi
, another known person from Marciana Marina.
1° exposition of the painter
Eolo Puppo
from Marciana Marina. Party in honor of the winner of the 1999 Brignetti price, with the collaboration of the "cantoria della Libera Cattedra di Polifonia Medioevale di Castiglione del Terziere" and the theater company "dei Tappezzieri".
Presentation of the book "L'ultimo orizzonte" of the author
Alessandra Fagioli
who lives in Marciana Marina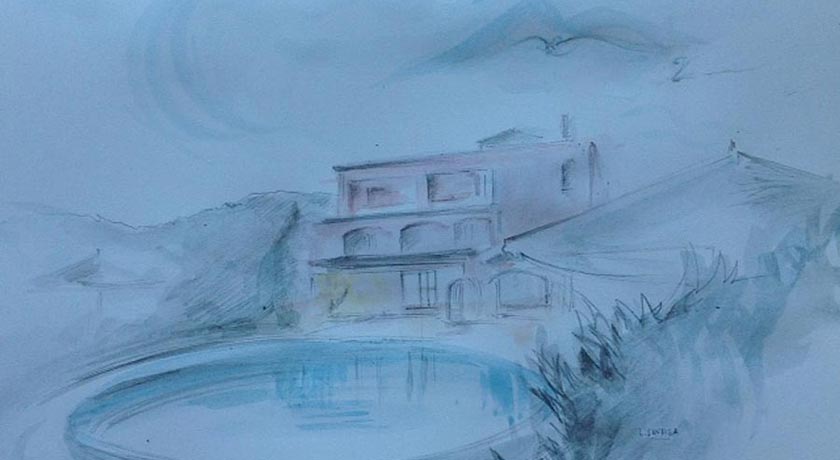 Lorenzo D'Andrea 'Arthotel', donated watercolour, 2018